About
One of the UK's leading manufacturers of exhibition standard artist's circular canvases
Circular Canvases are one of the UK's leading manufacturers of exhibition standard artist circular canvases, producing the highest quality, fully bespoke and ready-made round painting surfaces for both traditional and contemporary art use.
Our brand new studio combines precision hi-tech CNC routing and profile cutting with all of the benefits of traditional hand craft manufacturing skills, and as a result, we achieve the best quality round stretched canvases, linens and circular aluminium panels available. All of our canvases come in eleven standard sizes of diameter, ranging from 50cm to 1.5 metres (approx 5′) and in a choice of three depths – either the slimline 38mm, the standard 50mm or a chunky 75mm.
We add resealable / reusable packaging that can be painted, designed over and sent off directly to your own customers. This also stops any damage when the canvases are in transit, adding to the already superb quality of our products.
If you're looking for the widest range of circular canvases and artist materials possible, then you've come to the right place. Browse our range of products, or get in touch with us today to find out more about how we can help you.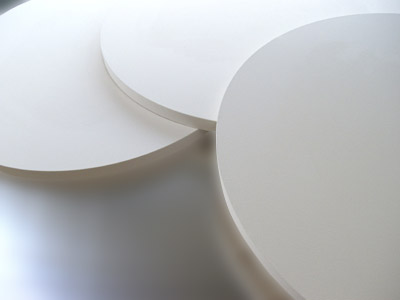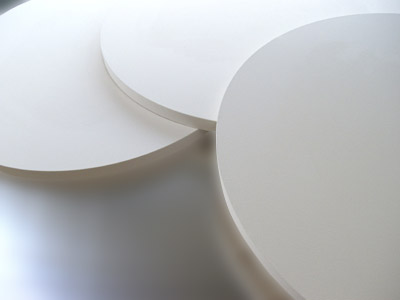 Other applications
Our circular canvases and panels are not only supplied directly to professional painters and art galleries, but also to many other industry sectors. Our canvases have use in commercial applications; including circular display screens for advertising, window backdrop displays, theatrical props, installations and projection screens.
If you think that circular canvases could work for your business, please don't hesitate to get in touch to explore the options that we have available to you.
Check out our Range
Here at Circular Canvases, we can create bespoke circular canvases for any use, from professional painters looking to create their greatest works, right through to shop owners that are simply looking to give their window display a bit of life and excitement. Our shop is full of the widest range of canvases possible, and will ensure that you can get the canvas that you need in minutes.