We are the UK's leading manufacturer of exhibition standard artist's circular canvases
We produce the highest quality, bespoke and ready-made round painting surfaces for both traditional and contemporary use and supply these to a wide range of people, businesses and industries across the UK.
Our studio combines the precision hi-tech CNC routing and profile cutting with the traditional hand-crafted manufacturing skills , both combined to achieve the highest quality round stretched canvases, linens and circular aluminium panels available. These all come in eleven standard sizes, with a diameter from as little as 50cms to as much as 1.5 metres (approx 5′) and in a choice of three depths. Either the slimline 38mm, the standard 50mm, or a chunky 75mm. This means that, should you be looking for any type of circular canvas, for any means, we can help. You will be able to find the canvas that you need in our shop within minutes.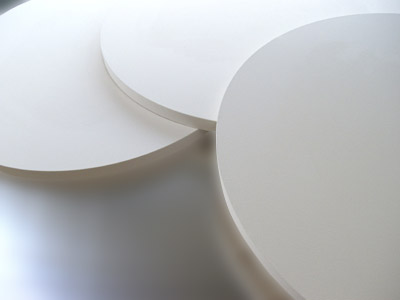 Tondo Art
A tondo (plural "tondi" or "tondos") is a Renaissance term for a circular work of art, deriving from the Italian word rotondo, meaning "round". The term is usually used in English only for round paintings of over around two feet in diameter. Artists have created tondi since Greek antiquity, and the circular paintings in the centre of painted vases of that period are known as tondi. The style was revived in the fifteenth and sixteenth centuries, particularly in Italy with the tondo becoming an especially fashionable trend in fifteenth century Florence, with Michelangelo, Raphael and Botticelli creating several works using them.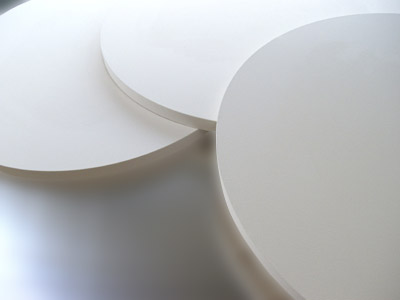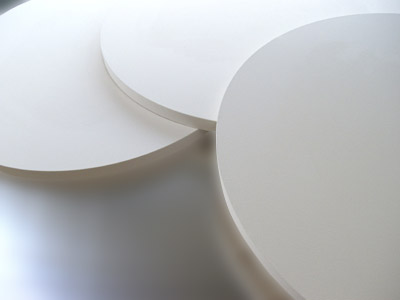 Other Applications
Our circular canvases and panels are not only supplied direct to professional painters, artists and art galleries, but also to many other industry sectors for use in commercial applications, including circular display screens for advertising, window backdrop displays, theatrical props, installations and projector screens…
If you'd like to find out more about how our canvases can help you make the most of any opportunity, please get in touch with us.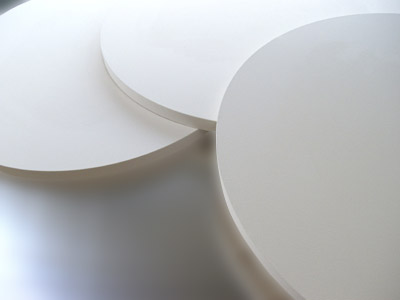 Made to Order
All our circular canvases are bespoke-crafted to match your requirements whenever an order is placed. Please allow up to seven working days for your purchase to be fulfilled, but know that this allows us to make sure your canvas is created to the absolute highest quality.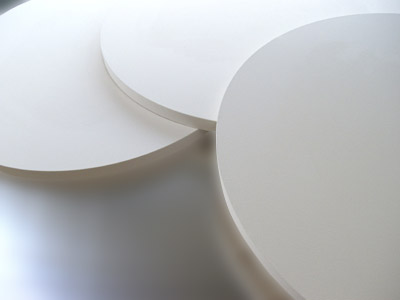 Check out our Range
We can and do create bespoke circular canvases for any use, supplying canvases to a wide range of people for a wide range of uses. From professional painters and art galleries, right through to shop owners looking to give their window display a bit of life and excitement, our shop can provide you with the canvas that you need in minutes.